Lightroom presets are a great way to save time when editing photos, by helping you achieve common looks quickly and easily. You can create your own, download free or buy professional pre-made Lightroom presets from online.
They are basically a set of instructions that adjust the look of your photo. Using them is simple — just choose the preset, adjust the sliders as desired, and click "Apply" – it's that easy! To help you get started, we've put together an overview of what Lightroom presets are and how you can use them for faster photo editing.
What Are Lightroom Presets?
As we briefly explained in the introduction, a Lightroom preset is a set of instructions that you can apply to one or more of your photos. They work exclusively in Lr and there is no way to use them directly in Adobe Photoshop. In Ps, what would most resemble the presets are the Actions.
Essentially, a Lightroom preset is one click away from achieving that dream look with your images. You can apply a specific preset to a group of images, and it will automatically apply that preset to each image in the group. This allows you to batch process your images and save a ton of time in the process.
Why do some professional photographers not like to use presets?
As we've already mentioned, presets are great for achieving a certain look, but they may not necessarily be the look you want for your photos. A preset may have been used by a photographer with a particular style that you want to emulate, but the result may not be what you expected.
We know some professional photographers who don't like or speak ill of using presets. They argue that this takes away from each photographer's individual style. Honestly, we think that this is much more ignorance than what presets actually are or a way to generate controversy. Why?
You don't need to plaster your edit with a specific preset. It can be a starting point, which will speed up your work a lot. After applying it, you are free to continue editing with other manual adjustments. This way, you can control the intensity of the adjustment, and avoid going overboard.
Keep in mind that every photo is different, and you need to adjust each one accordingly. Using a preset can be a great starting point, but you should make sure to fine-tune the results to suit your needs.
What Are the Benefits of Using Lightroom Presets?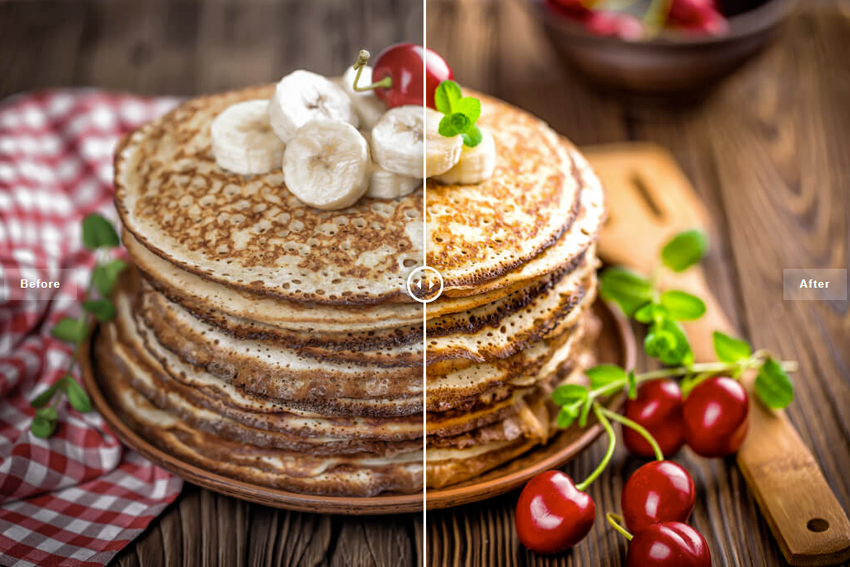 There are many benefits to using Lightroom presets, but the most important ones are time saving and consistency. Let's break it down:
Easier editing – Editing your photos can quickly become overwhelming, especially if you're doing it manually. When you're using presets, you can achieve a certain look with just a click of a button. Didn't like the result? Just undo with Ctrl+Z and apply a new preset. This helps you save time and stay focused on the important stuff like taking beautiful photos or invest in marketing your photography business.
Consistency – Using Lightroom presets helps you maintain a consistent look throughout your photos, so they all look great. This can help you build your brand, as well as attract more clients since people often buy from people they trust and which they recognize a style they like.
Types of Lightroom Presets
When discussing about Lightroom presets, we often talk about two main types: general and custom. General presets are pre-made presets that you can download free or buy from the internet and apply to your photos. and are usually focused on more general aspects of correction: exposure, contrast, color channels, vignetting, etc. These are great if you don't want to create your own from scratch and want to save time.
Custom presets are those that you create from scratch. You can either create these from zero, or tweak an existing preset. Creating your own presets from scratch is the best way to create a unique look for your photos. However, if you want to get started quickly, tweaking an existing preset is a great option too.
Where to Find Free Lightroom Presets
If you're interested in getting started with Lightroom presets, but you don't want to pay for them, you can find plenty of free ones online. The best place to start is on Reddit, where you'll find groups dedicated specifically to Lightroom. It's a great place to start looking, as you can find plenty of helpful tips and tricks about photo editing there.
What are the best paid Lightroom presets?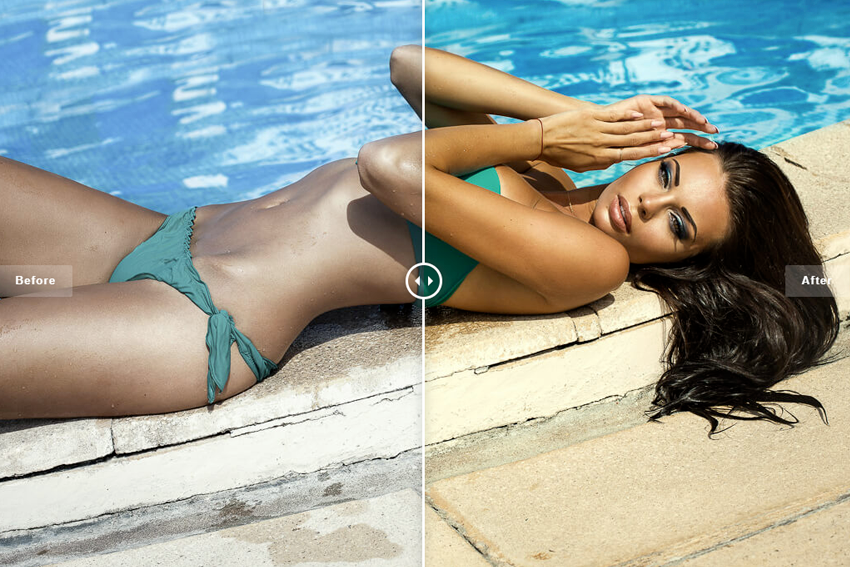 There are plenty of paid Lightroom presets out there, and as with anything else, some are better than others. We've found that there are a few companies that stand out from the crowd.
Lightroom Presets Premium – With over 1 million people using their products around the world, Lightroom Presets Premium is one of the most popular and highly-recommended brands for photographers. The site has a wide collection of presets and other resources like Photoshop Overlays and Actions. The Lightroom Presets Bundle is the most popular and best-selling preset pack. It includes in a combo all the most acclaimed collections on the site, such as the Presets for Portraits and the Vintage Presets Collection. For those who live in Latin America, the brand has a regional version, offering the same collections of lightroom presets for professional photographers.
Creative Fabrica – CF is one of the most popular brands when it comes to Photoshop and Lightroom resources, so it's no surprise that they have plenty of fantastic presets for lightroom. The site's only problem is separating the wheat from the chaff. As the platform also acts as a marketplace, there are many collections available and it can be tedious to find the best ones and make the purchase.
How to Install Presets in Lightroom
Installing presets in Lightroom, whether free or paid, is very simple. Basically you have to place the files in a specific folder that is inside the software installation directory on your PC or Mac. If you encounter difficulty, click on the following link to access a step-by-step tutorial on how to install presets in Lightroom.
How to Create Your Own Lightroom Preset
If you want to take your Lightroom game up another notch, you can also create your own presets from scratch. Before, it's important to understand a few things first. For example, you need to know that a Lightroom preset is different than an adjustment. So, if you want to create your own preset you need to do a few things first:
Choose the images – It's best to choose a few different images to create your preset from. This way, the preset will be able to apply to a variety of images. If you use the same image for this process, it won't be able to be applied to other photos.
Apply the adjustments you want – Now, you need to apply the type of adjustments that you want to save in your preset. This can be anything from exposure to temperature. You can also add other adjustments to give the preset more of a specific look.
Create a preset with these adjustments – Now it's time to actually create the preset. You can create this in the "Develop" tab or the "Create" tab in Lightroom.
Conclusion
Now that you know what Lightroom presets are, why they're useful, and which ones are the best, it's time to put that knowledge to use. You can use these presets to quickly edit your photos and save time. If you're not using presets, now is the time to start. Using presets can help you save time and focus more on taking great photos. They are definitely worth trying out!